Sci-fi thriller short film by Eric Kleifield
A reclusive bioengineer faces the horrific consequences of his time-travel serum.
Writer/Director: Eric Kleifield
Producers: Eric Kleifield, Michael Rich
Executive Producers: Kevin Sluder, Jennifer Sluder
Composer: Mark Hadley
Cinematographer: Juan Chavez
Production Designer: Katarina Kushin
Cast: Blaine Vedros (Jake), Brianna Kellum (Amber)
Beyond Reel Productions in association with Sunshine Boy Productions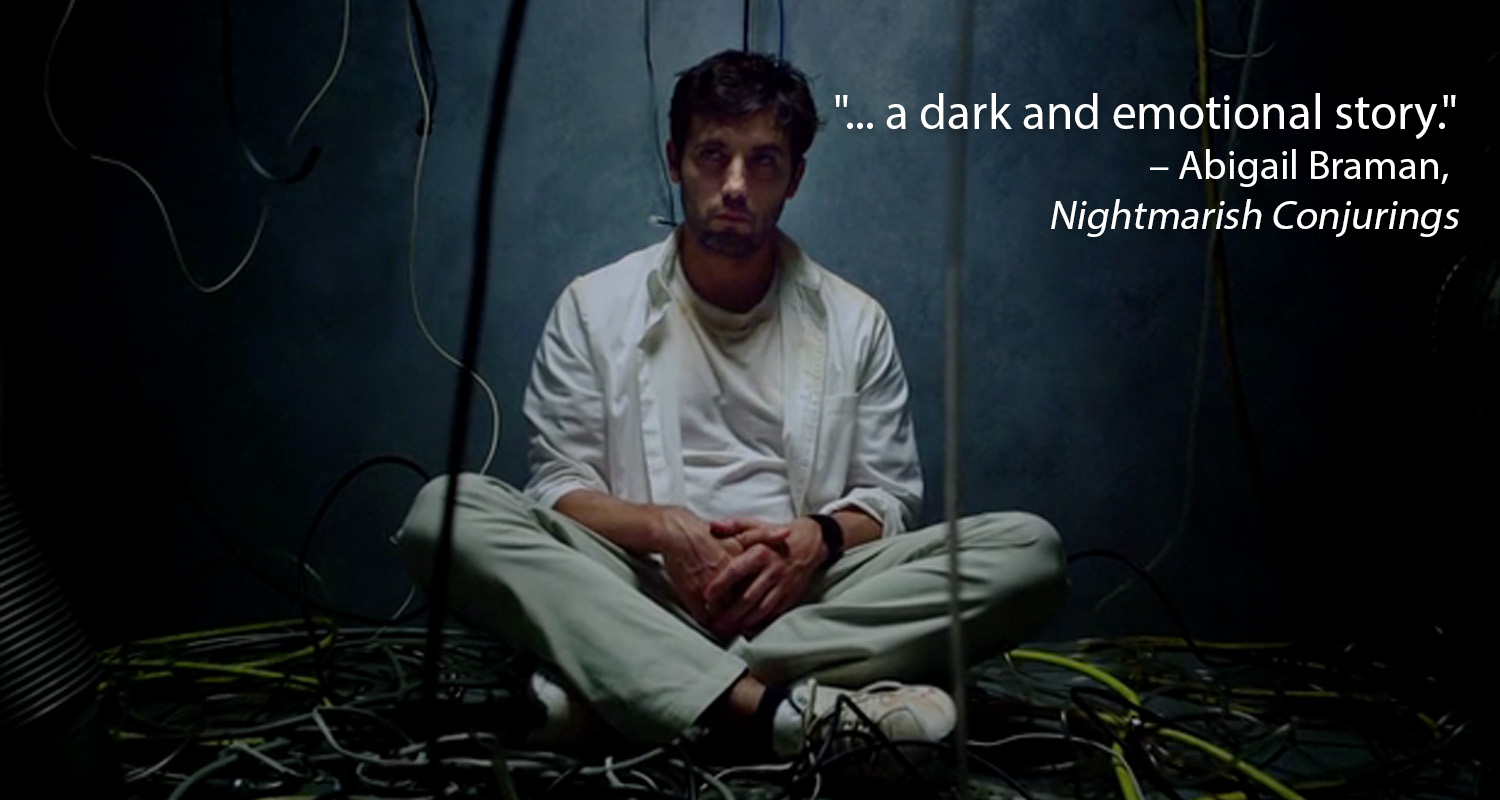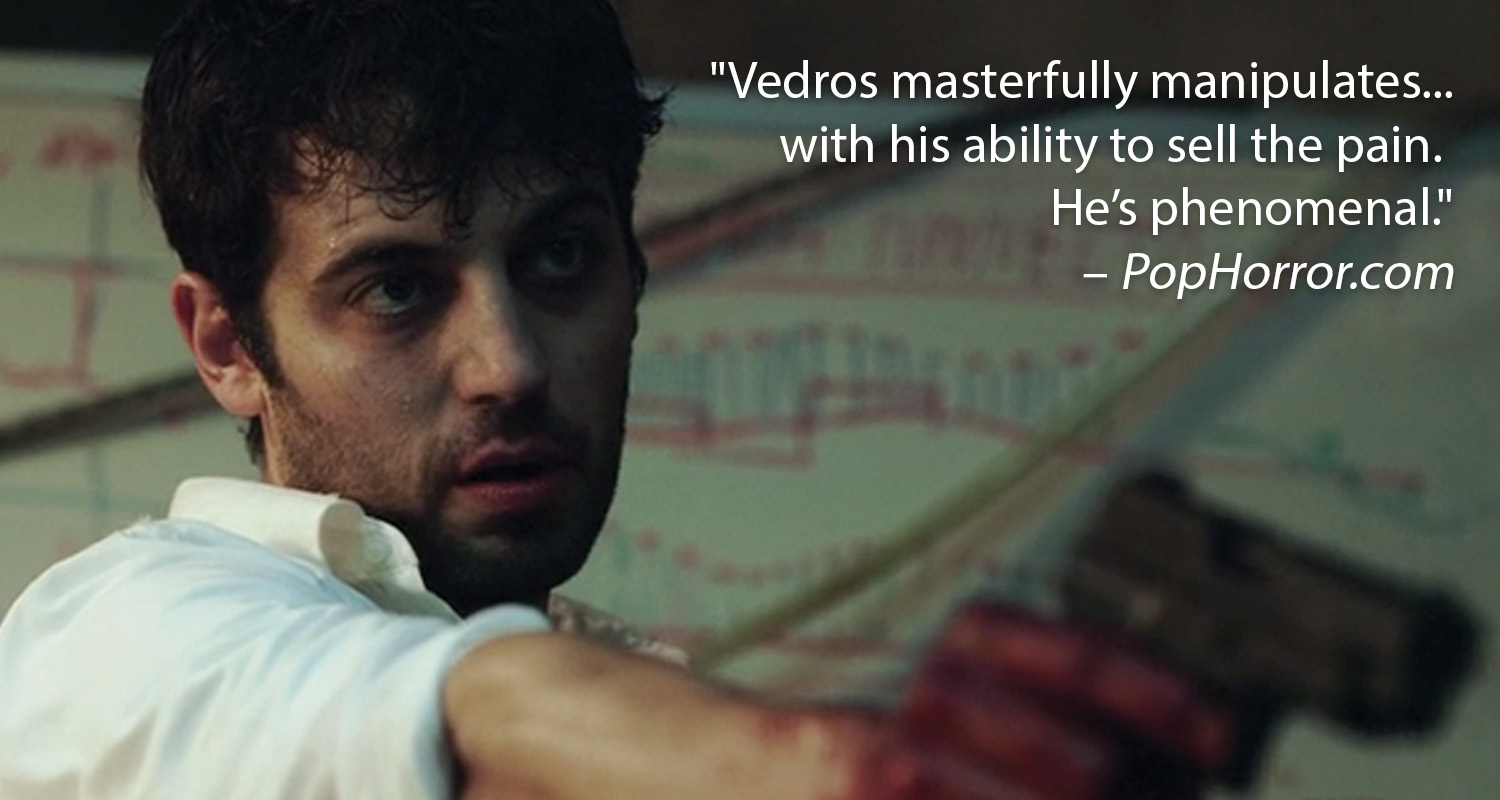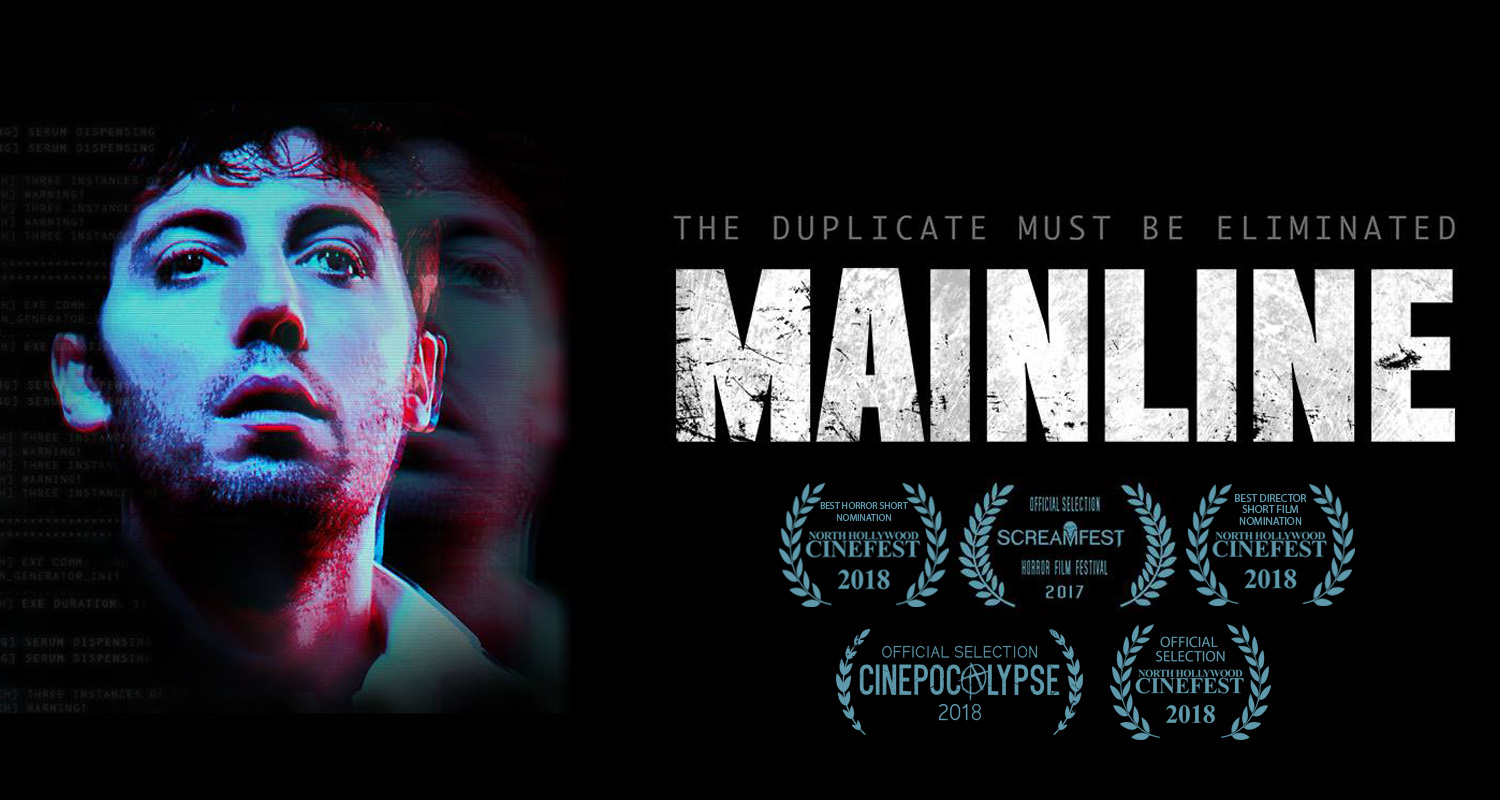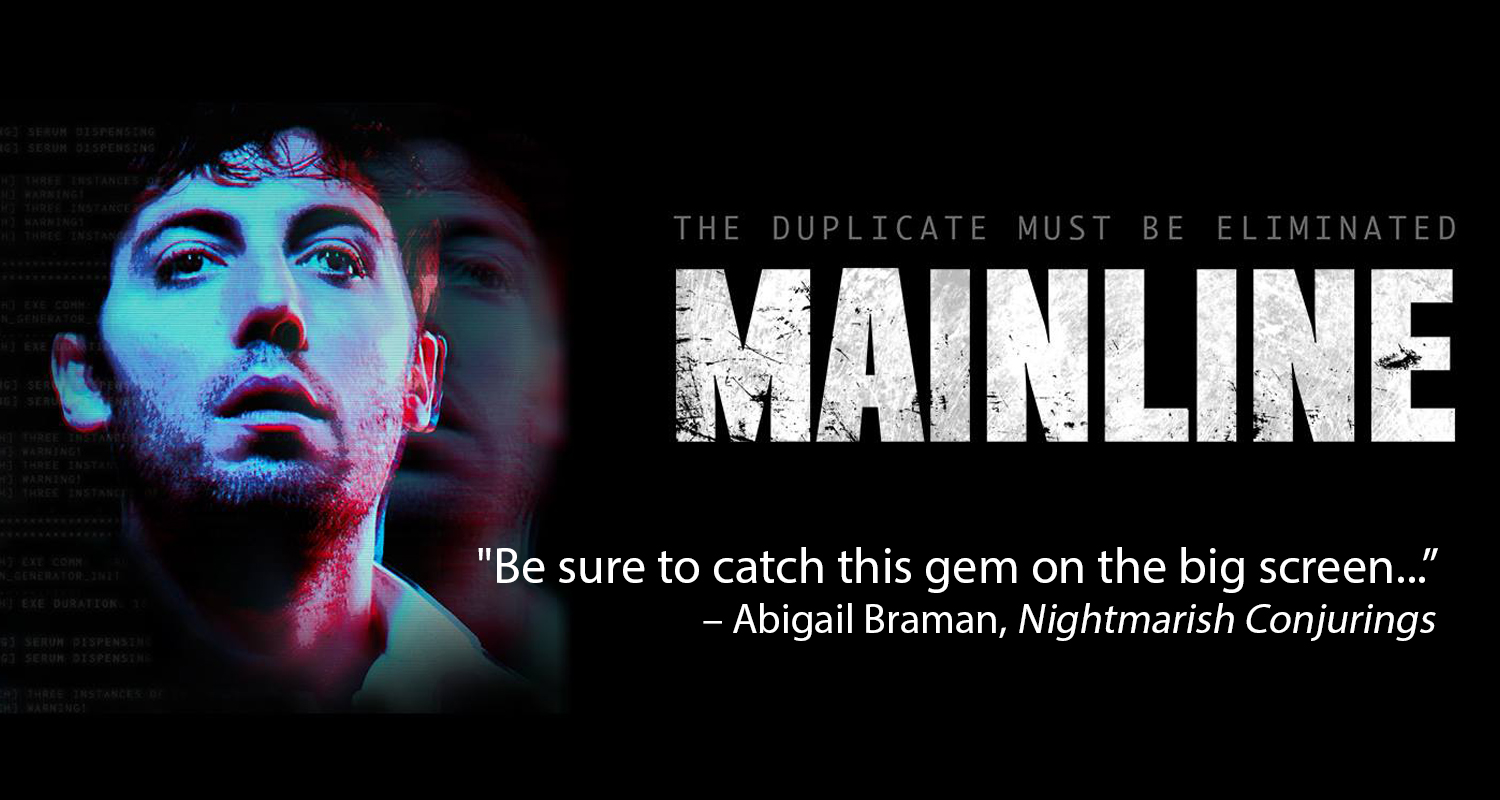 "From the opening moments of the film, I found myself captivated by the questions that are posed..."
"[Director] Kleifield effectively strings us along..." "Vedros masterfully manipulates our own feelings with his ability to sell the pain. He's phenomenal." "...there's no denying the talent of Eric Kleifield and Blaine Vedros. Time travel ain't easy, but it sure is fascinating." - PopHorror.com June 25, 2018 coverage for Cinepocalypse 2018
"In the vein of Looper and Black Mirror, Mainline is a thrilling time-travel story that explores the dark side of advanced technology."
"The fantastic acting, dialogue, directing and everything else combine to make a film that feels much bigger than it actually is." -- Lilyn G., Scifi & Scary, July 16, 2018
"..this film does a fantastic job of bringing a fresh concept into [time travel] and executing it well.
"...we think this would be a fantastic story to see more of, either in installments, or a feature, or both." -- Midnight Horror Show, June 28, 2018
"... a dark and emotional story."
"Be sure to catch this gem on the big screen, as good science fiction thrillers are in short supply these days." - Abigail Braman, Nightmarish Conjurings, June 24, 2018
"[Blaine Vedros]...gives an outstanding performance in under 11 minutes. It was emotionally driven, layered with pain, exhaustion, and regret."
"It's everything you would hope for: interesting story, topnotch performance, and an ending that throws you off-guard. Make sure to check this one out when you can! I know I'd love to see more films from Eric Kleifield in the future!" -- Twisted Tori, Creepy Kingdom July 1, 2018
North Hollywood Cinefest red carpet interview with Writer/Dir. Eric Kleifield, Producer Michael Rich, Cinematographer Juan Chavez, Second A. D. Stephanie Aguilar -- Morgan Martini, Martini Shot You Tube
Scifi & Scary Interview with Dir Eric Kleifield and Lilyn G. July 16, 2018
On the concept of time travel in film: "I've always been interested in the subject of time-travel, and always thought it made for an interesting narrative device. I also loved the concept of confining everything to one room, and only using one character." "By isolation all the action to one room, it allows the viewer to really focus in on the intricacies and repercussions of time travel."
PopHorror.com Interview -- Tori Danielle with Dir. Eric Kleifield, June 29, 2018
"Whenever someone can deliver a well-made horror story in 12 minutes or less, I'm always impressed. It takes a lot of talent and creativity to do, and that's something that director Eric Kleifeld surely has an abundance of! We had the opportunity to talk with him about his career, his inspiration for Mainline his love for the horror genre, and more. Enjoy!"